Firefall Time!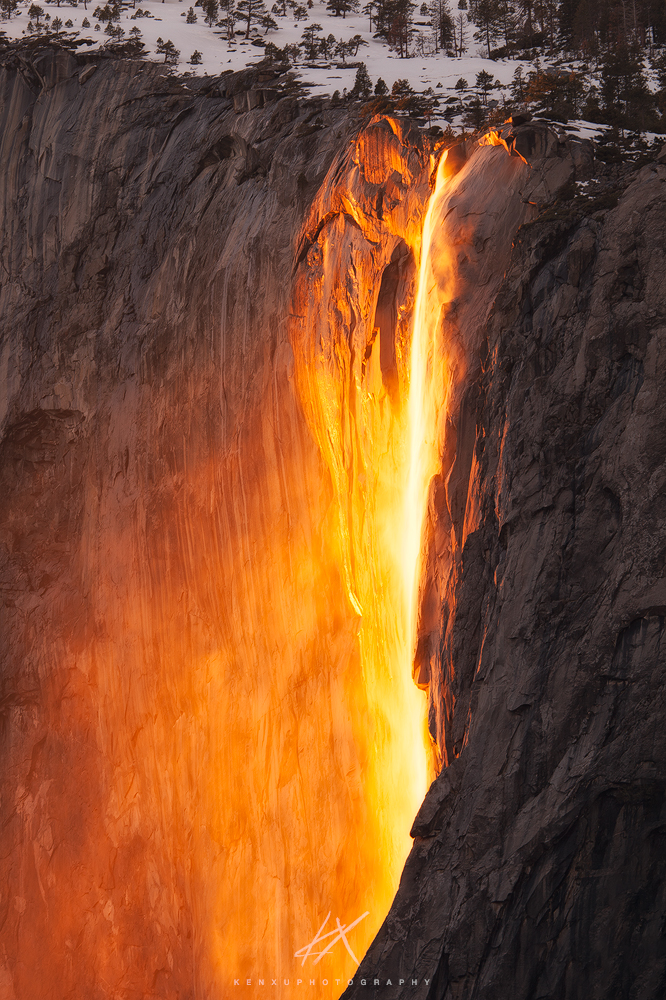 Post date:
Saturday, February 16, 2019 - 5:01pm
For about 2 weeks in mid-February, Yosemite visitors may have the opportunity to witness a stunning natural light show that has inherited the name of "Firefall."  For 2020 that period will run from February 12 through 28 and peak at sundown on February 22.
The original Yosemite "firefall" was a tradition started in 1872, where each night workers at the Glacier Point Lodge would push hot coals from a bonfire over the cliff, to fall 3000 ft to the valley below.  The National Park Service eventually adopted policy changes that ended that tradition in 1968.
Then in 1973, renowned photographer Galen Rowell was in almost the right place at the right time.  From across the valley floor he noticed Horsetail Fall glowing in late afternoon light. He raced around the valley floor loop to find a better observation point and settled on a spot near today's El Capitan Picnic Area.  From that spot he captured his iconic image "Last Light on Horsetail Fall," which still remains one of the best images of the phenomenon.
Since then this natural lightshow has taken over the "Firefall" moniker from its historical, man-made predecessor. Each year professional photographers and casual visitors to Yosemite alike will seek out their favorite observation point and then wait patiently in the hope that water and sky will come together in a spectacular natural display.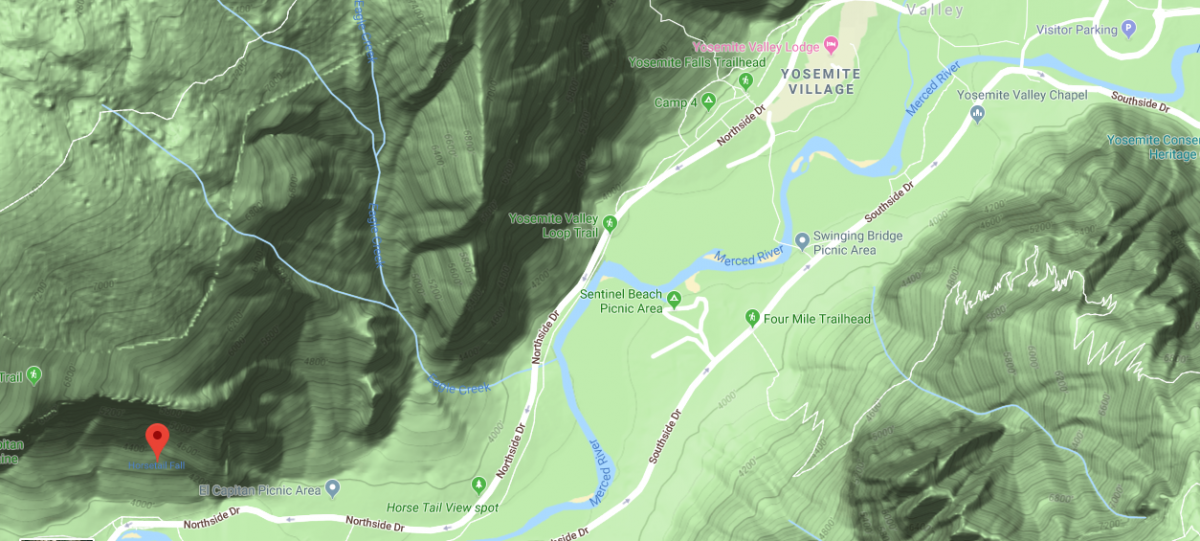 In 2018 the park service instituted a permit system to control crowds and protect the park's sensitive natural features, but abandoned the requirement in 2019. HOWEVER, if there is significant snow in the valley no parking will be allowed at the traditional viewpoints.  The park service will require you to park nearly a mile away near Yosemite Village and then walk to and back from the observation areas.  Because of this, they caution viewers to come prepared with plenty of warm clothing, footwear suitable for snow and ice, and flashlights for the return trip after sunset.
If you do plan to try to photograph it, you might find this PetaPixel article helpful.  It also has a nice writeup of Firefall history and Galen Rowell's part in it.
Don't be surprised by the weather! Be sure to check for road conditions and closures (Call 209/372-0200 and press 1 then 1) before venturing out!  And if you missed it in person, you can view this great park service video from 2011 produced by the Yosemite Conservancy.
You can find an updated version of this article with some absolutely beautiful photos from this year's lightshow on houfy.com (It's one of the best up-and-coming travel lodging websites -- with no booking fees either!)
(Lead photo credit Ken Xu on Flickr)